House Call Acupuncture Watanabe
Bilingual House Call Acupuncture
Leading House Call Acupuncture Service in Yokosuka
We offer personalized treatments for everyone.
You can relax with acupuncture treatment in the comfort of your own home.
We also offer "cosmetic acupuncture," which improves the condition of your face. It helps reduce wrinkles, spots, and sagging. It is highly recommended for women.
Personalized Treatments
By examining your current condition and asking family and caregivers for more information, we propose personalized treatment for the symtoms of each patient.
Bilingual Therapist
Don't worry if you don't know much Japanese. We offer treatments in English. I studied to become an athletic trainer in the US, so rest assured. There will not be any issues with communication.
Safe and Painless
Our main treatments are acupuncture, moxibustion, and acupressure. These treatments are all powerful ways to get rid of pain on your body. They are safe and painless.

Shimpei Watanabe
Practitioner in Acupuncture, Moxibustion, and Judo Therapy
Thank you very much for visiting the website. I am a certified acupuncturist and judo therapist, giving therapeutic treatment to improve your body's natural healing power. Through orthopaedic adjustment, you can recover from physical injuries such as dislocations and sprains resulting from playing sports or other physical activities. My therapeutic treatment can also be effective in rehabilitating broken bones.
When you make an appointment, I will personally visit you at your own house or office for acupuncture treatment.
I deal with not only physical injuries and chronic pain, but also symptoms such as coughing, stuffy nose, stomach problems and sensitivity to the cold. I also offer cosmetic acupuncture treatment, which is popular among many of my clients.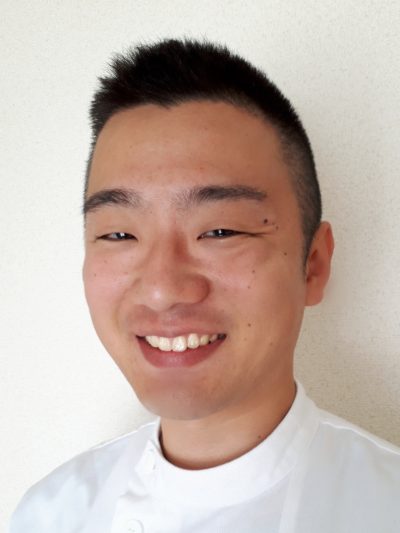 Do you have any these symptoms? Talk to us!
spots, wrinkles, sagging skin
What is acupuncture?
An acupuncurist will insert needles into a person's body with the aim of balancing their energy. It can help boost well-being and may cure some illnesses. It can also be used to alleviate different kinds of pain, such as headaches, blood pressure problems, and whooping cough.
What is moxibustion?
Moxibustion is the burning of a Chinese herb called mugwort (artemisia vulgaris) on, or near, the skin. As the herb is burned, heat is applied to the area of the body in need. When deeper penetration becomes necessary, the herb can be placed on top of an acupuncture needle, applying more intense heat to the area. The goal of moxibustion is to bring the body back to balance or qi.  
How often should I see you?
Most patients have 1-2 treatments per week. I propose treatment plans during your first appointment based on your condition. It is recommended that patients receive 60 minutes of treatment for their first appointment.
What kind of treatment do you offer?
How do I know which treatment is best for me?
If you have muscle stiffness, we recommend soothing acupressure. If you have strong pain, acupuncture and moxibustion is more suitable. If you have both symptoms, you can combine treatments. We propose treatment plans at your first session based on your condition.
How long is each treatment?
Treatments are either 30, 45, or 60 minutes long (cosmetic acupuncture 90 min) It is highly recommend that 60 min is allowed for the first session. 
Does it hurt? Is moxibustion hot?
There should be no pain. Needles are as thin as hair so patients should not experience pain. We use moxa, so it feels warm, not hot.  
Are needles hygienically processed?
All needles are disposed of after each use.
Do you charge travelling fee?
All treatment price include travelling fees. No extra fees are required. 
What are your business hours?
Monday to Sunday, 9am to 8pm. Please feel free to contact us if you require a time outside of regular business hours.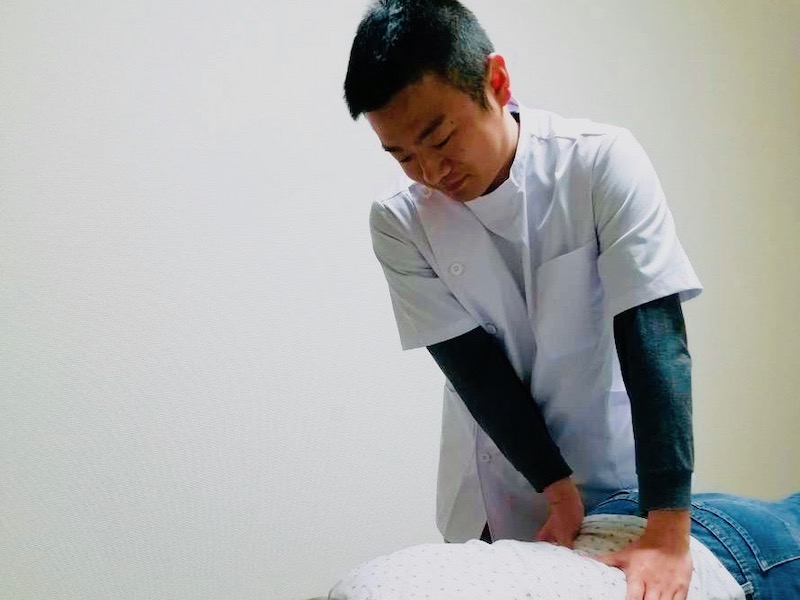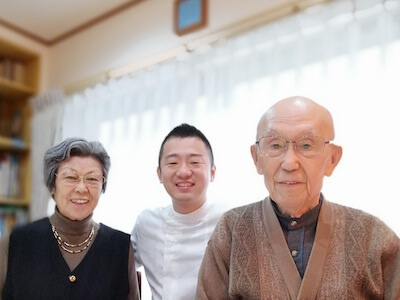 Acupuncture, Moxibustion and Soothing Acupressre: ¥8,000 / 60min   ¥12,000 / 90min  
Cosmetic Acupuncture: ¥12,000 / 90min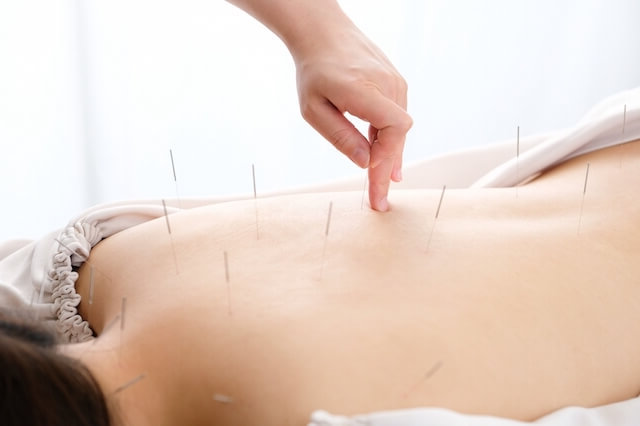 Acupuncture
By properly stimulating acupuncture points through the body, it increases the self-healing power and it acts on autonomic nervous system, endocrine system, immune system and so on. It leads to the effect of relaxing muscles and improving blood circulation.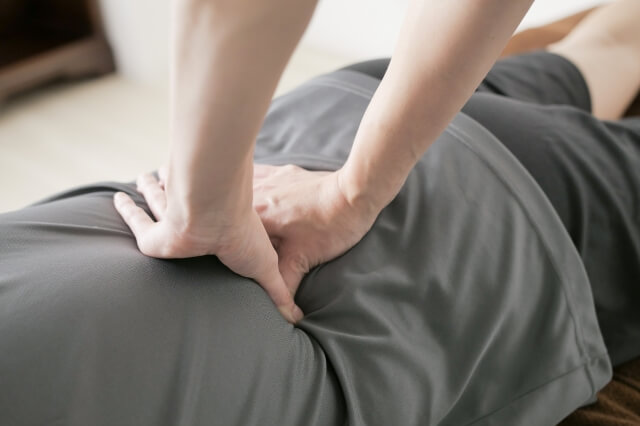 Soothing Acupressure
We offer personalized treatment by combining various techniques such as finger pressure, stroking, squeezing, kneading, striking, etc.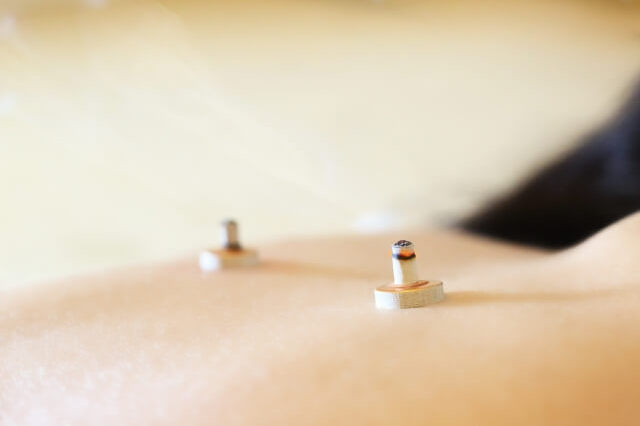 Moxibustion
Moxibustion is made out of mugwort and it promotes blood circulation with moderate thermal stimulation. It is effective for coldness which many women suffer. In addition, an ingredient called cineole expects a sedative effect and a relaxing effect.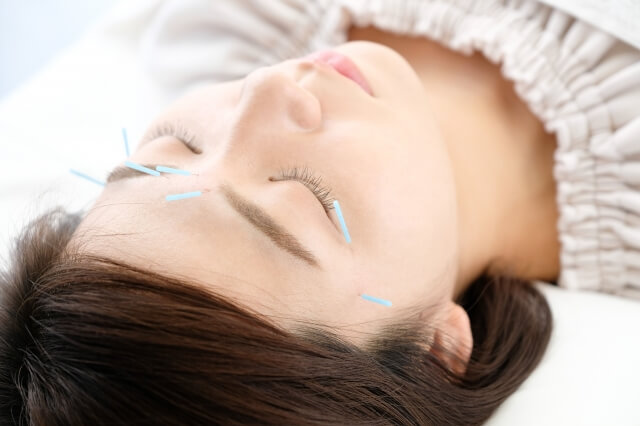 Cosmetic Acupuncture
By striking a thin acupuncture needle on face, it inflict minor scratches. Through its repairing process, blood and immune cells gather and collagen and elastin formation gets accelerated. This works good on parts like wrinkles and laugh lines.
More About Cosmetic Acupuncture
Cosmetic acupuncture promotes skin renewal and encourages turnover (reincarnation of the skin). As blood flow improves, we expect that the effects on dark circles under eyes, spots, swelling, laugh lines, sagging skin, and wrinkles to be less prominent. It also has the function of restoring the secretion of sebum to normal. It is effective for both dry and oily skin skin.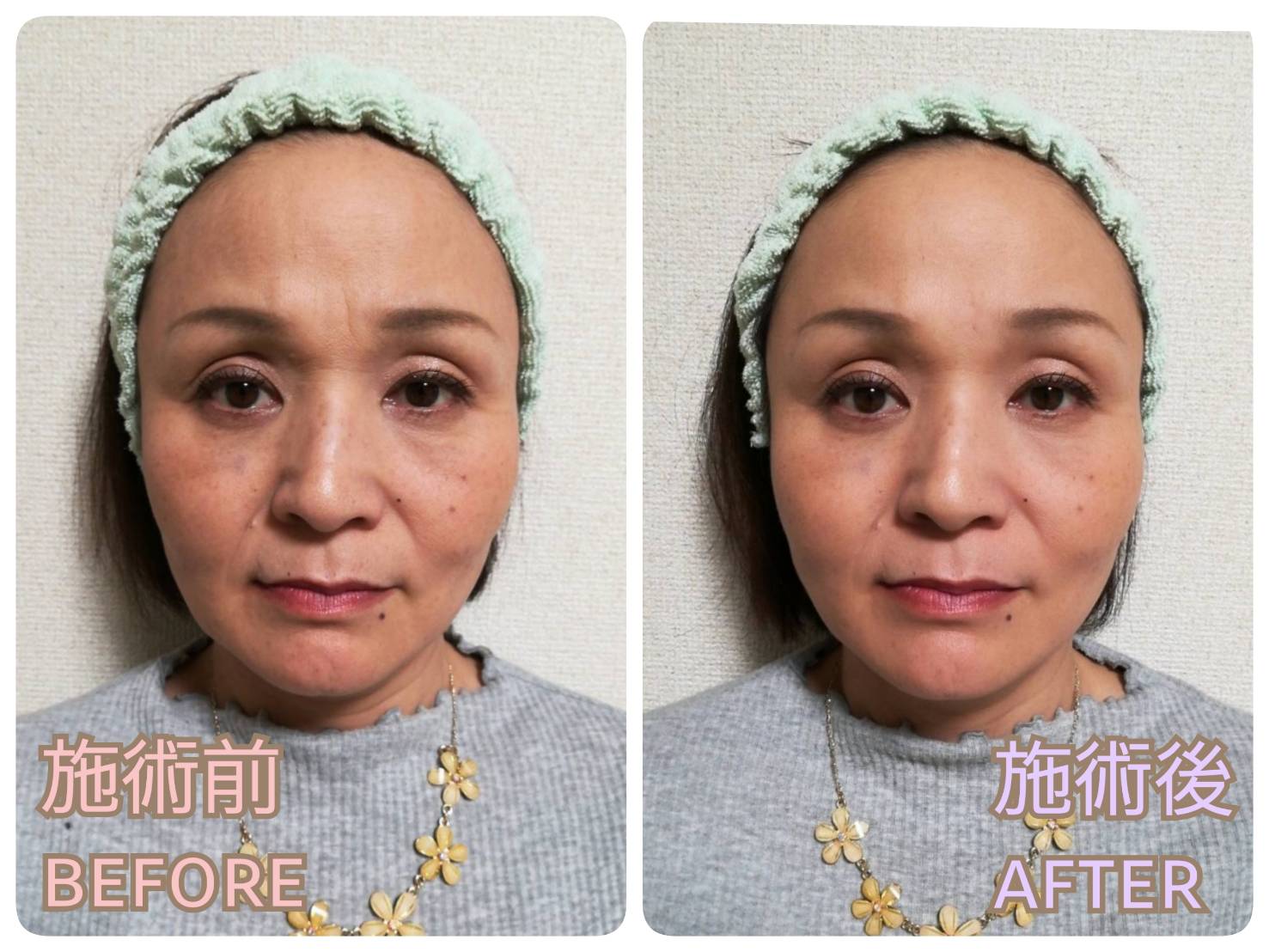 I felt improvement only after 30 minutes to an hour after the treatment. My skin is glowing more thanks to the cosmetic acupuncture. I'll definitely do it again. 
I was able to see great results from the first treatment. I felt my skin was sagging less. The more treatments that I received, the more the swelling went away. 
How long does effects last?
It depends. However, it usually lasts for one week at first. But it tends to last longer as you continue to receive treatment.
How often should I take treatments?
We recommend treatment once a week for three weeks. We will discuss frequency after the treatments.
Please send the form below or call us to discuss your best treatment plan.
TEL : 090-5217-7215
Please make an appointment by using the form below.
We will email you confirmation within two business days.